WINTER 2020 PROGRAMMING
Mandatory registration for activities:
Online registration: AccèsCité Loisirs  -  See the "Products / Ticketing" button in Activitek when booking your seats
In-person registration at the Sports Complex: please provide a valid ID and a proof of residency. Recreation offices are open Monday to Friday, from 9 a.m. to noon and from 1 to 4 p.m.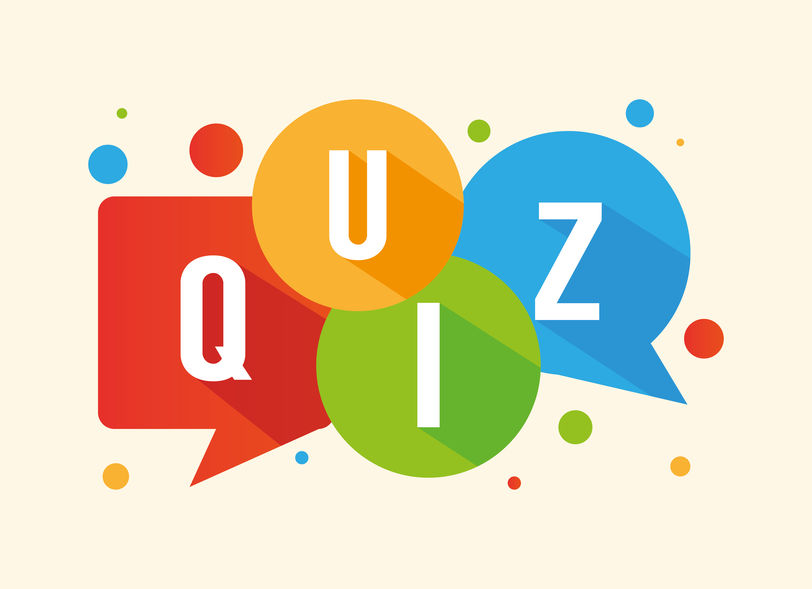 QUIZ NIGHT
presented by  Randolph Pub Ludique  
In teams of 2 to 6 people, sign up for this fun evening that will change up your routine! A three-round quiz will challenge your team with a visual round with various categories (music, cinema, history, etc.), a round with questions inspired by popular games (Scrabble, Scattergories, Switch, etc.), and an auditory round spanning every decade. After each round, the sheets are collected and corrected by the facilitator. He then announces the right answers as well as the top 3 of the best teams. Come and show what you are capable of while having loads of fun!
Friday, February 28, 2020 -  7 p.m. – Sports Complex
Drinks and snacks on-site – Cash only
In English
R: $8 per person / NR: $9 per person
Mandatory registration online as of Friday, September 13, 9 a.m., or in person at the Sports Complex as of Monday, September 16. 
*Please register all members of your team (1 transaction per team).
SATURDAY CREATIVE WORKSHOPS
Workshops take place from 9 a.m. to 12 noon at the Kirtkland Chalet

JANUARY 11 - CREATE A GEODE
Learn how to create magnificent geodes using the "acrylic pouring" method. Incredible results guaranteed! Bring your apron! Bilingual activity  - R: $44     NR: $53   (Price includes material)


JANAURY 18 - CREATIVE PHOTOGRAPHY USING A CELL PHONE OR TABLET
Learn all the different shooting techniques with a cell phone. Theoretical and practical segments to discover all the functions of your smart phone's camera. Creative exploration of the urban environment and pictures taken under the supervision of the instructor and viewing of your best pictures with constructive feedback. Bilingual activity - R: $48     NR: $57


JANUARY 25 - SCREEN PRINTING AND BOOK BINDING
Under the guidance of Anne-Laure Bixquert, pattern designer, and of Delphine Platten, bookbinder, come create notebooks covers and also learn two decorative stitches with coloured flax yarn to make two 40-page notebooks that you will be able to reproduce at home! Bilingual activity -  R: $80     NR: $96   (Price includes material)


FEBRUARY 1 - ALCOHOL INKS
Come discover the wonders that alcohol inks can create. Made on smooth surfaces (Yupo paper), they form impressive effects with vibrant colours. Bring your apron! Bilingual activity -  R: $102     NR: $121   (Price includes material)


FEBRUARY 8 - CREATIVE C0LLAGE FOR VALENTINE'S DAY CARDS
Come to make beautiful cards to give your loved ones. All material is provided but you can bring images and magazines that inspire you. You will be proud to give cards made with love! Bilingual activity - R: $34     NR: $40   (Price includes material)


FEBRUARY 15 - METAL EMBOSSING
Discover the embossing techniques on aluminum sheets. Participants can also colour their work with stained glass paint. Bring your apron! Bilingual activity - R: $102     NR: $121   (Price includes material)

FEBRUARY 22 - SCRATCHBOARD WORKSHOP
In this workshop you will discover the engraving technique on special black paper. A unique technique that will appeal to all. Bilingual activity - R: $64     NR: $76   (Price includes material)

FEBRUARY 29 - THE POP-ART PORTRAIT
Come create a pop art portrait on watercolour paper with fluid acrylic paint. Add-ons with felt pens and Chinese ink will also be used. Portrait images provided. Bilingual activity - R: $76     NR: $91   (Price includes material)

MARCH 7 - CONTEMPORARY ENBROIDERY
This workshop focuses on creativity as participants create their very own textile work. No experience necessary! The important thing is to create a work that represents you. Review of the different embroidery stitches, techniques and tricks as well as a review of inspiring contemporary embroidery artists. Tea and cookies will be served. Bilingual activity - R: $59     NR: $71   (Price includes material)

MARCH 14 - ACRYLIC POUR PAINTING
Create an acrylic pour painting using the dirty pour flip cup technique. Bilingual activity - R: $44     NR: $53   (Price includes material)