Due to the bad weather conditions on Saturday, June 15, Kirkland Day festivities have been postponed to September 14, 2019.

More details to come ...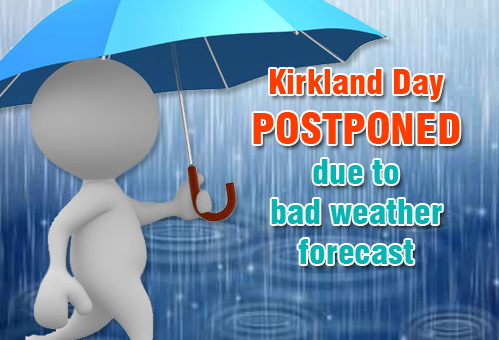 ** New date **
September 14, 2019
Des Bénévoles Park (18180 Elkas)
BBQ & Refreshments •  Games & Rides • Entertainment  •  Fireworks
All activities are FREE!
Zero-Waste Event
Kirkland Day will again this year follow sustainable practices in order to produce the least possible amount of waste and increase the composting of organic materials. We need everyone's help to make this happen!
Organic Waste
Dishes, drinking cups, food wrappers and utensils available on-site will be entirely compostable. We would therefore ask that such items, along with all food leftovers, be disposed of in the brown bins available throughout the park.
Water Stations
Spring water stations will also be available to the public for use and reuse with refillable bottles available at a onetime cost of $1 each.
Seeking volunteers!
If you wish to join the Kirkland Day organizing committee or help out on the day itself, please dial 514 694-4100, ext. 3314. There will always be a place for YOU... Come and be part of our team – we look forward to seeing you!